Using your Credits
Serious sellers are able to save money and time on Ad Upgrades by using Credits. You can manage your account Credits in two ways:
1. Using prepaid credit packs.
Prepaid Credits can be used on all Ad Upgrades, they can be purchased as "one offs" or on a recurring monthly basis if you regularly use advert upgrades.
or
2. Set an account Credit Limit.
An account credit limit is the easiest way to limit the amount you or your team can spend on advert upgrades each month. Just choose a limit that suits you, you can alter it any time and you'll get one simple invoice each month.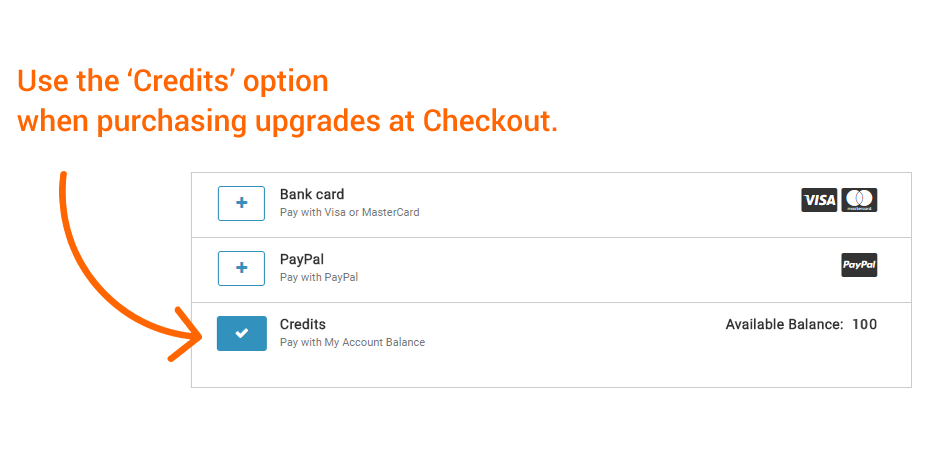 Prepaid Credit Packs are a quick way to top up your account balance. You can purchase a Credit Pack below.
Choose a Prepaid Credit Pack:
(All Prices GST Inclusive.)
Frequently Asked Questions
Frequently Asked Questions
How do I add Prepaid Credit?
Simply add a Prepaid Credit pack to your cart and complete checkout. You can choose buy the pack once off, or recurring monthly if you use a lot of upgrades regularly.
What can I use Prepaid Credit on?
Credit can be used on a wide range of classified listing upgrades available when placing listings. We're expanding the options all the time and will add new options here as they become available.
Do I have to add Prepaid Credit each month?
No, you can add Prepaid Credits whenever you like. Just switch off the recurring purchase on the Prepaid Credit pack when purchasing if you would only like to purchase credits "once off".
Can I cancel my recurring Prepaid Credit pack?
Yes. If you ever decide you don't need the Credit at any time you can simply switch it off prior to your billing date.
How long does Prepaid Credit last?
Prepaid Credits will expire 12 months after your last Prepaid Credit purchase. We will send you a reminder to make sure you don't forget to use them.
How do recurring upgrade purchases work with Credit?
If you choose to add a recurring upgrade to one of your listings with Prepaid Credit and you do not have enough Credit available when the upgrade renews in the next month you will be notified by email that your upgrade failed to renew. If you would like all upgrades to renew automatically no matter what your Prepaid balance we suggest you set a "Credit Limit" on your account which will bill your upgrades directly to your card.
Can I change my amount of Prepaid Credit later on?
Absolutely! You can upgrade or downgrade your Credit anytime, just add or remove any Prepaid Credit packs you need prior to your billing date.
Can I use Prepaid Credit packs to clear my account balance rather than having it charged to my card?
Absolutely! If you'd like to save some money on clearing your account balance simply purchase a Prepaid Credit Pack and it will automatically add that amount from your account balance.