Machinery Finance - Low Rates & Quick Approval!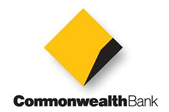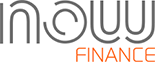 Find the best deal among
40+ national lenders.
No matter what industry you're in or where you are in Australia. If you're an equipment or machinery business, we have financial capital experts ready to help!
Grow Your Business
Cash flow funding within 24hrs
Access upto $250,000 in just 24 hours for any business-related debts.
Apply online in under 10 minutes, no paperwork, no hidden fees and guidance every step of the way.
Instant asset write-off upto 20k
Save money on your business purchases this tax year.
We'll help you write off any business costs upto $20k in your 2017-18 return.
Your next holiday's on us!
For every dollar financed, you'll receive one Qantas Point.
For Example, a $30k finance amount gets you return tickets to Bali. Finance upto $70k and you're off to Hawaii!
What our Customers Say

Ausloans is rated 4.7/5 in Customer Experience based on 278 independent customer reviews.
"Really stressful time for me and Ausloans took all the stress away by giving the best service ever."
"Thank you so much for your help. I'm so happy I decided to go with you guys. Fantastic service from Ausloans."
"I would recommend Ausloans to anyone wanting to use a positive lender."
"The Ausloans Team were a true professional, made the whole experience very easy. Thanks Ausloans."
"I was very happy with the service. I would have no hesitation in recommending Ausloans with anyone I deal with in the future. A job well done.
"Thank you so much! Ausloans you changed my life."
"Great service and down to earth staff."
"If I was ever needing finance again I would be calling Ausloans . I would recommend them to anybody and everybody.