Boost leads, drive sales and grow your business!
Minimum 3-Month Contract. No Setup Fees. No Cost-Per-Lead. No Commission.
Please submit the form below to access the Membership Features & Pricing Table. Alternatively, you can view this page in full on a computer.

Ready to get started with a Machines4u Membership?
To get started select a membership above using the 'Buy Now' button. If you have any questions give us a call today and speak to our Sales team.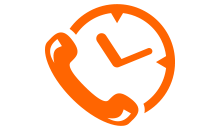 Too busy for a call right now?
Let our Sales team contact you at a convenient time to discuss your opportunities with Machines4u.
Frequently Asked Questions
Is there a setup fee?
No. There are no setup fees on any of our plans.
Can I cancel my account at any time?
Yes. If you ever decide that Machines4U isn't the best platform for your business, simply cancel your account 45 days prior to the next billing date.
Where can I find the full listing rules & fineprint?
Check out our Help pages for full rules & guidelines that are kept up to date
How long are your contracts?
All monthly Machines4u plans are month to month with a minimum initial 3-month term from initial setup. To get a bonus sign up for a yearly or biennial plan.
Can I change my plan later on?
Yes. You can upgrade or downgrade your plan anytime.
What payment methods can I use?
Machines4u.com.au accepts a valid Credit Card or Paypal.
For contracts over 6 months Direct Depost/EFT payments are accepted.