General Advertising & Listing Rules
Our mission is to make buying and selling of machinery and equipment as easy, stress-free and friendly as possible for everyone.
To protect our users and community listings that compromise this mission, those that fall outside our posting rules or our Terms of use may be removed from the site.
1. Make and model fields must only include Make & Model information
When you put your listing online, you want people to find it. This is why adding the correct make and model for your machine is crucial to reaching those buyers. Most buyers on our site already know what they want, so they are going to search specifically for machines like yours.
The 'make' and 'model' fields are purely for the inclusion of machine make and model for accurate classification of your machine. Any other information should be included in the 'Description field'. For example, if you were selling a Caterpillar D6T, the 'make' field should only include "Caterpillar" and the 'model' field should only include "D6T".
---
2. Machinery Description must be at least 100 characters long.
Your description is your chance to really sell your machine to buyers. Add in your top 3 or 5 selling points. Think about why someone should buy your machine over another, then state it in the description.
Adding this info to your description gives you a much higher chance of receiving enquiries.
Other information that you should include in the listing are:
Make
Model
Condition
Working hours
Parts or support included
Location
Good descriptions result in more genuine and informed sales leads.
---
3. Seller contact details cannot be included in the description.
Protect yourself from spammers by keeping your photos and descriptions clear of any personal details such as:
Fax numbers
Phone & mobile numbers
Email addresses
Website addresses
All your contact details are automatically and safely included on your listings, so you don't need to worry about adding them again!
Doing so opens your personal details up to spammers and does not allow you to track the performance of your listings.
---
4. Keyword spamming is not permitted.
Machines4U is a marketplace for humans, not robots. Some sellers try to reach as many people as possible by cramming their titles and descriptions with 'spam'. That is, words they think buyers are looking for that don't relate to their machine.
Instead of being helpful to the seller or the buyer, it creates the opposite problem. Everyone's time is valuable, so make the most of yours and only add titles relevant to your machines.
Listings must not use brand names or other words inappropriately for the purpose of attracting buyers to a listing. The system will automatically remove a listing where spam is detected.
---
5. Each listing must include at least 1 photo.
Photos are crucial to the success of your listing. This is why each listing must include at least one photo. We've found listings that include many photos significantly increase the likelihood of enquiries and sales.
---
6. Photos & video must be of the actual machinery.
Photos and video for listings must be of the actual machine being advertised. Unacceptable photos include logos, icons, computer-generated images, unrelated or generic images and duplicated photos.
---
7. Ads must not misrepresent items.
The whole point of listing your item is to get it sold. If you misrepresent your machinery on your listing, your potential enquiries will plummet. That's because no one likes their time wasted.
So, to make sure you're reaching as many valuable buyers as possible, describe your item described accurately and honestly.
Examples of misrepresentation can include, but are not limited to:
Listing ads in inappropriate categories
Entering keywords in the title or description that do not appropriately describe the item (spamming)
Identifying an inaccurate location of the item
---
8. Use of offensive language in listings is not permitted.
Machines4U is a professional capital equipment trading platform. You must not use offensive language or profanities in any listing. Not only is it unprofessional, it will deter potential buyers. Any detection of offensive language will result in the system removing your listing/s.
---
9. Listings cannot infringe on third-party intellectual property rights.
Stealing another's intellectual property is against the law, and can result in legal action by the impacted party.
Infringements include, but are not limited to the following:
Copying and displaying a third party's logo, item description, photo either from another seller's advert or from any other source.
Listing or selling an imitation or copy of a brand name's product.
---
10. Machinery listed must be available for sale.
Any machinery listed on the site must be available for purchase. If the item is not in stock, the lead time must be clearly stipulated in the description.
---
11. Only one machine may be advertised per listing
Listings must not feature multiple machines unless the models are identical. Each machine should be listed in a separate advert.
---
12. Listings must be machinery or equipment related.
Machines4u.com.au is a platform purpose-built for capital equipment sales. We do not accept advertising for general products that are not related to machinery. Other marketplaces exist for these types of listings.
---
13. Buyer enquiries must be answered within 48 hours.
Studies show that a sure fire way to increase the likelihood of a sale is to respond quickly to enquiries. Failure to respond to enquiries may result in your adverts being removed, as they will be deemed "not available for sale".
---
14. Sold machinery must be removed within 48 hours.
To keep our marketplace current, and to protect our buyers from frustration or disappointment, if you sell an item it must be removed from Machines4U within 48 hours.
---
15. Listings must comply with Australian Fair Trading laws.
All listing and advertising must comply with the Australian Fair Trading Act. For Fair Trading Act details, contact Consumer Affairs in your state or territory.
---
16. Duplicating a listing more than once is not permitted.
Duplicate listings do not make for a good user experience and quickly clog up search results.
Listing the same machine more than once will result in Machines4U suspending the offending adverts until they have been revised or removed permanently by the seller.
For 'new' equipment where multiple items are in stock, we recommend that you use our 'Number in Stock' feature. Duplicating content results in a loss of trust from your buyers, which will result in less enquiries.
Duplicate listings produce a negative impact on both the site and user experience and as a result, we may ask the advertiser to change or remove their ads.
---
As a general guideline, we ask advertisers that:
All listings must be substantially different from each other. Please do not post the same Ad repeatedly across categories or locations, they will be removed.
If you have multiple of the same item in stock use the "No. in Stock" option when posting an ad to display how many you have, within a single advert.
If you have a range of equipment with only a few minor variances, place a single advert featuring the range and minor differences in the description.
Placing these adverts individually will cause them to be ignored by search engines as duplicate content as they're not "Substantially different" and will result in you getting fewer sales leads.
Only post the listings where you are physically located.
If you post in locations where the equipment is not located your listings may be removed.
These restrictions have been put in place to stop individuals from "spamming" the site with duplicate content and overall, provide a better experience for all businesses and individuals on Machines4U Marketplace.
Users deemed to be "spamming" by Machines4U may have a limit enforced on their number of listings or be removed from the site entirely. Individuals that creature multiple users to duplicate content will also have enforced limits added or duplicate memberships deleted.
Listing Images

Preferred: Multiple detailed photos of the actual item in the listing showing the major features of the item for buyers.
.jpg & .png format, under 4mb per image.
Acceptable: Stock images of an identical item that you have the rights to distribute
Not-acceptable:
Duplicated Images from other listings
Images that you do not hold the rights to use or distribute
Images not of the listed item.
Images featuring pricing excessive text
Company Logos or premises photos.
Images not directly relevant to the listed item.
Contact details in images
Animated .gif files
Image resolutions smaller than 640×480 pixels.
---
Company Directory Images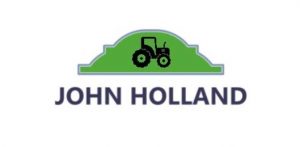 Must be .jpg or .png logo images with a preferred resolution 640×480 or greater and feature the company logo or name only. No contact details or web addresses can be accepted.
---
Profile Image Guidelines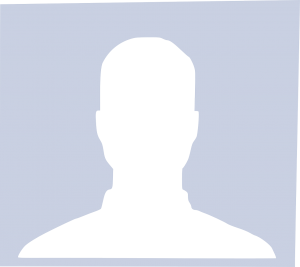 Profile images are optimised to appear as a portrait headshot. Uploading logos or other images will appear warped & cropped. Profile images must be of the user in the profile.
Uploading of any offensive images or repeatedly uploading images that are not accepted may result in an account being removed or listings suspended to protect the buyers and sellers on Machines4U and maintain the quality of the marketplace.
Machines4U Terms & Conditions
As a condition of use of Machines4U you agree that you are at least 18 years old.
You are solely responsible for all information that you submit to Machines4U and any consequences that may result from your listing. We reserve the right at our discretion to refuse or delete content that we believe is inappropriate or breaching our Terms of Use. We also reserve the right at our discretion to restrict a user's usage of the site either temporarily or permanently or refuse a user's registration.
Machines4U maintains its advertising rules to provide the best possible sales results for all users. Breaching advertising rules will result in adverts being suspended until the breach is rectified by the advertiser. Continued breaches may result in suspension of a sellers profile.
To view our full documentation of Terms and Conditions, click here.